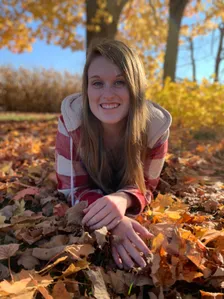 Jenna has had a passion for animals since she was young. She started out as a kennel attendant during her schooling and worked her way up to veterinary assistant before becoming a licensed veterinary technician. She graduated in May of 2022 from Michigan State University. She joined our team in April of 2023.

Jenna enjoys playing golf, exercising, and hanging out with friends.

Jenna's favorite part of this profession is being apart of successful treatments for patients and hearing from owners that we made a difference.