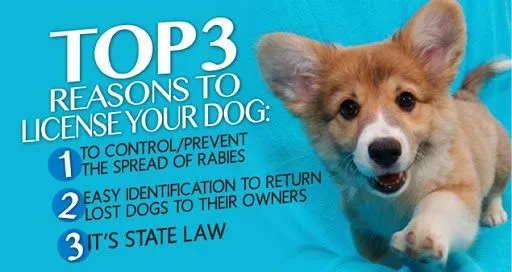 Michigan state law requires all dogs to be rabies vaccinated and licensed after 4 months of age. In Kalamazoo County, licenses must be renewed annually between December 1 and March 1.
To renew a license online, go to: https://ase.kalcounty.com/
To purchase a new or renewal license by mail, go here for a printable form.
Contact Kalamazoo County Animal Services at 269-383-8775 with any questions about licensing.
If you require proof of rabies vaccination or proof of spay/neuter, please email us at [email protected] or call us at 269-381-1570. We can send documents via email, text message, USPS mail, or you can pick them up at the hospital.